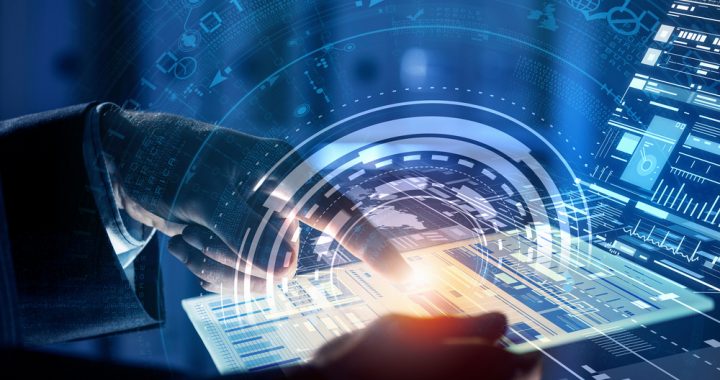 New Government figures have revealed that almost 20,000 entrepreneurs started new tech businesses in the UK last year, despite the challenges of the pandemic.
The tech sector is one of the fastest-growing industries in the UK, with demand for digital services skyrocketing in the last 12 months.
As a result of this surge, job creation in the tech sector is also increasing rapidly, with live vacancies of 116,000 positions in the first week of March – similar levels to before the pandemic.
On top of this, more than 185,000 tech jobs were advertised in the first two months of 2021. This equates to 14.3 per cent of all vacancies at this time.
The latest data, analysed by Tech Nation for the Department of Digital, Culture Media and Sport, is based on figures from the Office of National Statistics and Companies House, which found that between January and December 2020, 19,465 new businesses were registered in the Information and Communication sector. This is equivalent to a new tech business launching every half an hour throughout 2020.
These statistics include businesses involved in software development and applications, web building, computer programming and consultancy.
The study also found that 2020 was a record year for venture capital investment in the UK, with tech companies receiving more than $15 billion in funding
The Government's Digital Secretary, Oliver Dowden, said: "Back in 2018 a new tech business was born in the UK every hour. We said we wanted to double that rate and we have.
"Tech will lead the way in helping us build back better and it's fantastic to see so many people kicking off new businesses and creating thousands of jobs up and down the country.
"We want to be the most pro-tech Government ever and drive a new era of growth. That's why we've announced a raft of measures to back our brilliant tech firms, attract top tech talent and help small businesses grow, alongside setting out ten tech priorities to guide all our work."
The Secretary of State welcomed the creation of tens of thousands of new tech and IT businesses and jobs.
With tech rapidly becoming the powerhouse of the UK economy, it is important that innovative companies can access support and funding.
There are various grants and tax reliefs on offer to innovative tech companies, including the popular R&D tax credit system, which continues to assist innovative companies across the UK by providing billions of pounds of tax relief and credits each year.
To find out how our team at Kapitalise can assist you with claiming R&D tax credits, please contact us.