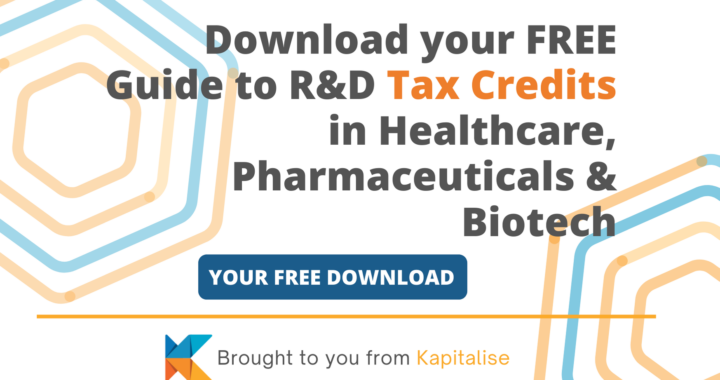 From the industrial revolution to the invention of vaccinations and the internet, the impact of science, research and innovation is unquestionable and incredible. Through a mix of curiosity and application, the healthcare, biotech and pharmaceutical sectors have increased our understanding of how to care for ourselves and each other.
Research and development (R&D) tax credits are a government incentive designed to reward UK Limited companies for investing in innovation. They are a valuable source of cash for businesses to invest in accelerating their R&D, hiring new staff and, ultimately, growing.
Up to 33% of development costs for qualifying projects can be recouped from HMRC. Depending on your R&D projects and R&D spend, this can be anywhere from £5,000 to £500,000 or more back to you. At Kapitalise, our average tax credit repayment is £60,000 for our clients per financial year.
In this Guide, we will look at how businesses in the Healthcare, Pharmaceuticals and Biotech sectors could be benefitting from R&D tax relief.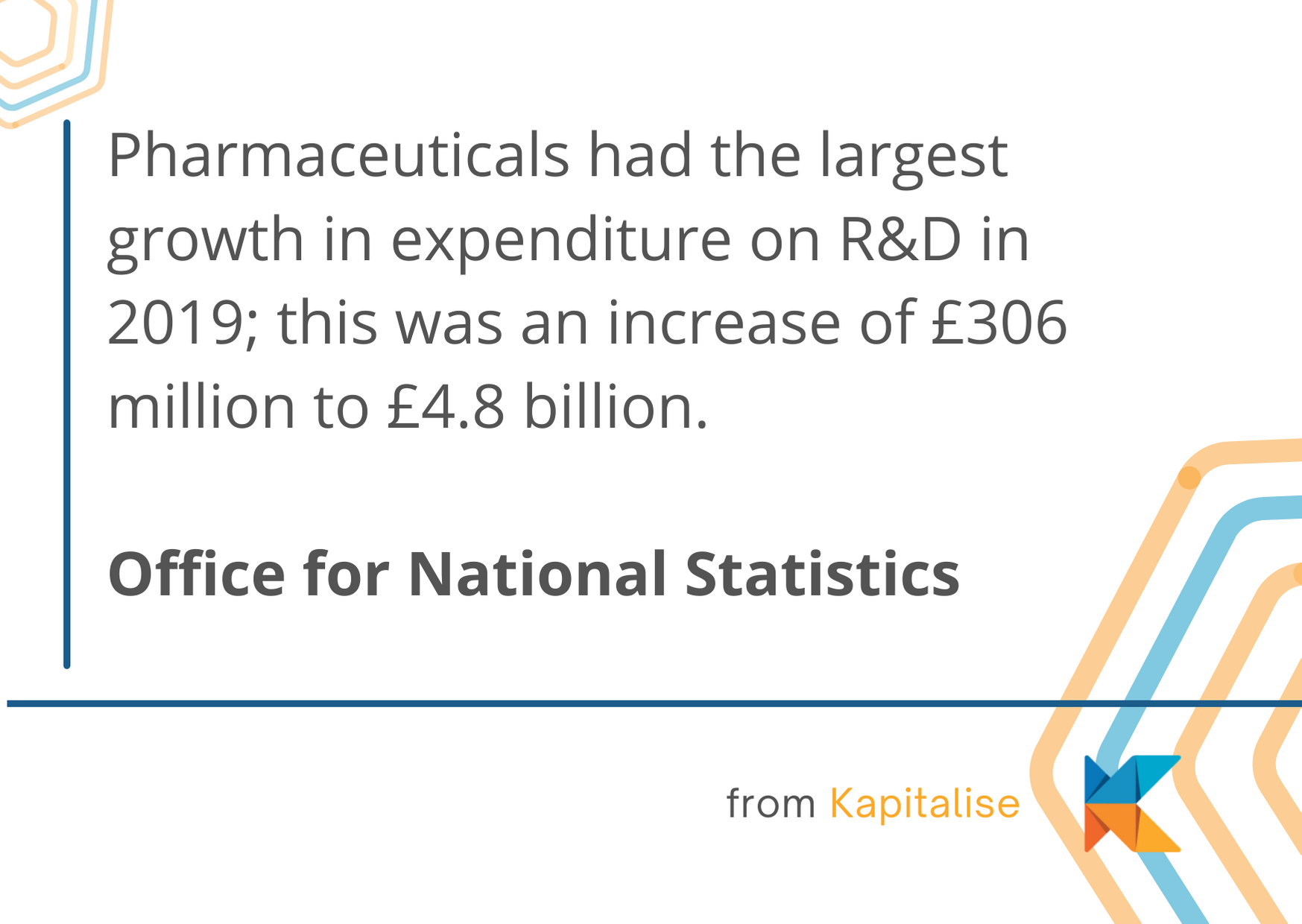 Complete the form below to get your copy, today:
Please look out for the Guide in your email inbox, it will be with you soon. Any questions, simply send us an email at hello@kapitalise.co.uk or call us on 020 3287 9764.